Dr. Adele Perry is director of the Centre for Human Rights Research and distinguished professor of history and women's and gender studies. She is a historian of colonialism, gender, race and western Canada in the 19th and 20th centuries. From 2003 to 2014, Perry held a Tier 2 Canada Research Chair and she is a fellow of the Royal Society of Canada and past president of the Canadian Historical Association
*
*
Dr. Kjell Anderson is the author of two books on perpetrators of mass atrocities: Researching Perpetrators of Genocide (co-edited by Erin Jessee, University of Wisconsin Press, 2020) is an edited volume on ethical and methodological challenges in doing close contact research with perpetrators of mass atrocities; and Perpetrating Genocide: A Criminological Account (Routledge, 2018) is an exploration of the causes and consequences of the perpetration of mass atrocities, based on interviews with perpetrators in several countries.
*
*
Dr. Nadine Bartlett is as assistant education professor with 22 years of experience in the public school system as a classroom teacher, resource teacher and student-services administrator. Her career as an educator has included teaching in urban, rural and northern Indigenous communities. Her research focuses on inclusive, person-centered and strength-based models of support for marginalized children, youth and families.
*
*
Dr. Leo Baskatawang is an Anishinaabe scholar from Lac Des Mille Lacs First Nation in Treaty #3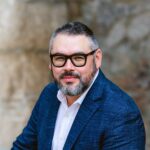 territory. His primary research interests include: the history of Indigenous peoples (with particular attention to the Anishinaabe); Indigenous law and Canadian policy; treaty interpretation and implementation; Indigenous education; Indigenous resistance and activism; the processes of colonization, reconciliation, and decolonization; as well as Indigenous literature, art, and representation.
*
*
Dr. Joyce Chadya is an associate professor of African history whose research deals with social justice and the rights of women and children in post-colonial contexts. Her research interests include 20th century Zimbabwe. She has demonstrated that the participation of women in liberation struggles is no guarantee of better treatment of women in the post-colonial period.
*
*
Dr. Bruno de Oliveira Jayme (he/him) is a queer visual artist and an assistant professor in the Faculty of Education. Born and raised in Brazil, Dr. de Oliveira Jayme uses arts–based research to trouble the
complex apparatus that produces and reproduces poverty and marginalization in developing countries. Through artistic expressions, Dr. de Oliveira Jayme's research brings forth hidden narratives of oppression, untold stories of inequity, but above all, the dreams of an alternative reality for one self, a process in which he identifies as the pedagogy of possible dreams. His research interests are: arts–based methodologies, museum education, adult education, critical and creative pedagogies and arts–based environmental education.
*
*
Dr. Mary Kate Dennis is an assistant professor in the new Master of Social Work based in Indigenous Knowledges program. Her research has focused primarily on collaborating with American Indian Elders around life histories, grief, holistic health, spirituality and culture, food justice, and Indigenous methodologies.
*
*
Dr. Annemieke Farenhorst is the Associate Vice-President Research at the University of Manitoba. Dr. Farenhorst holds active grants from NSERC, SSHRC and CIHR and has supervised more than 100
students and postdoctoral fellows in natural and social science research projects. She previously led a research training program for First Nations Water and Sanitation Security (2013-2019), as well as a program to advance food security for small-scale farmers in Central America (2005-2014). Dr. Farenhorst has been recognized for her professional contributions through a range of awards including the 2016 Women's Executive Network Canada's Most Powerful Women: Top 100 Award Winner in the Sun Life Financial Trailblazers & Trendsetters category.
*
*
Dr. Mohammad Khan is an assistant professor of social work whose research interests include poverty, human development and social policy. He studies the disparity in financial capability and wellbeing across individuals' social locations such as age, gender, income levels and immigration status, as well as developments on basic income in Canada.
*
*
Sociologist Dr. Andrew Woolford is professor of sociology and criminology and former president of the International Association of Genocide Scholars. His research focuses on settler colonial and critical
genocide studies, as well as on intersections between ecocidal and genocidal destruction. He is working on two community-based research projects with residential school Survivors: 1) Embodying Empathy, which has designed, built and tested a virtual Indian Residential School to serve as a site of knowledge mobilization and empathy formation; and 2) Remembering Assiniboia, which focuses on commemoration of the Assiniboia Residential School. He has initiated a project on human and other-than-human relations within genocidal processes under the title "symbiogenetic destruction".
*
*