When:
October 24, 2022 @ 2:00 pm – 3:30 pm
2022-10-24T14:00:00-05:00
2022-10-24T15:30:00-05:00
Where:
Virtual Event
https://bit.ly/3CZziQG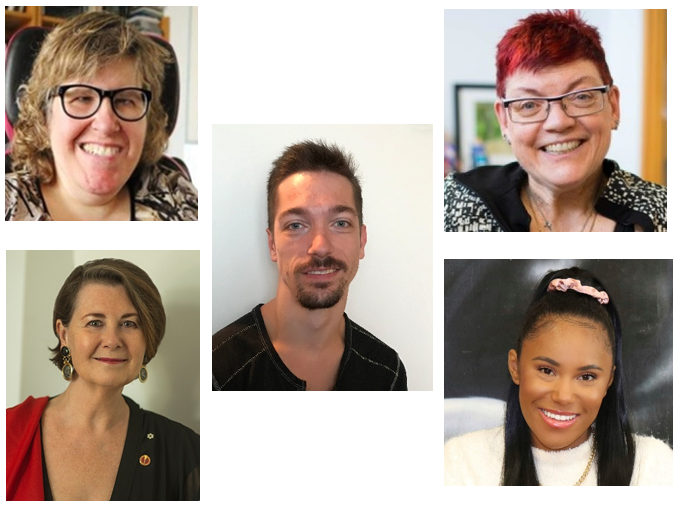 This Panel Discussion will raise awareness the current paradigm around MaID legislation and how the legislation can and is jeopardizing the lives of disadvantaged groups.  The voices of people with disabilities have been, to date, discredited and dismissed as over-reacting when it comes to a lack of safeguards around MaID.
Moderator: Cade Kuehl is a disability researcher at the Office of Equity, Diversity and Inclusion for the Rady Faculty of Health Sciences. He has a BA in Rhetoric, Writing & Communications, an MA in Disability Studies. Cade is a current PhD student studying disability, fitness, and the social determinants of health and self.
Panelists: Nancy Hansen, Ph.D. (University of Glasgow), is a Professor and Director Interdisciplinary Master's Program in Disability Studies at the University of Manitoba. Her research interests are varied including; disability in the Academy, spaces of healthcare culture education, literacy , employment. She is co-editor of the Routledge History of Disability and Untold Stories: A Canadian Disability History Reader. In addition, Nancy has written numerous book chapters and contributed to various international academic journals.
Heidi Janz, Ph.D. (She/Her/Hers) is a Core Faculty Member and Associate Adjunct Professor with the John Dossetor Health Ethics Centre at the University of Alberta. Her areas of specialization include Disability Ethics, Critical Disability Studies, and Research-Based Drama. She is also an active disability-rights advocate at the national level. In her "other life," she is a writer/playwright and filmmaker. Her creative work focuses on making the experiences of people with disabilities accessible to audiences made up of both people with disabilities and people who are temporarily able-bodied. Heidi Janz also has cerebral palsy.
The Honourable Marilou McPhedran, C.M. is a human rights lawyer, professor and activist, appointed as an independent senator in the Parliament of Canada by Governor General David Johnston on the recommendation of Prime Minister Justin Trudeau in November 2016. Marilou was one of the most influential leaders of the 1981 Ad Hoc Committee of Canadian Women on the Constitution conference- the grass roots social movement of women across Canada resulting in stronger equality rights in the constitution. She cofounded several internationally recognized non-profit Canadian organizations such as the Women's Legal Education and Action Fund (LEAF); the Metropolitan Action Committee on Violence Against Women and Children (METRAC); and the Gerstein Crisis Centre for homeless discharged psychiatric patients.
Alicia-Ann Pauld is a Montreal based activist, public speaker, writer, content creator, organizer, artist and sociology and sexuality studies graduate, using her platforms to shed light on issues close to her heart. As a disabled queer Black woman, a lot of her work centres around ableism, racism, misogyny, homophobia, and biphobia.
Sponsors – University of Manitoba Office of the President, UM Executive Lead-EDI, Rady Faculty of Health Sciences, Vice-Dean, Indigenous Health, Social Justice and Anti-Racism and Taking Down Ableism Working Group