When:
December 8, 2022 @ 12:00 pm – 2:00 pm
2022-12-08T12:00:00-06:00
2022-12-08T14:00:00-06:00
The UMIH Research Cluster on Writing Towards a Just World is excited to present this workshop entitled Dialogue and Desire by playwright, composter, director, and actor, Debbie Patterson.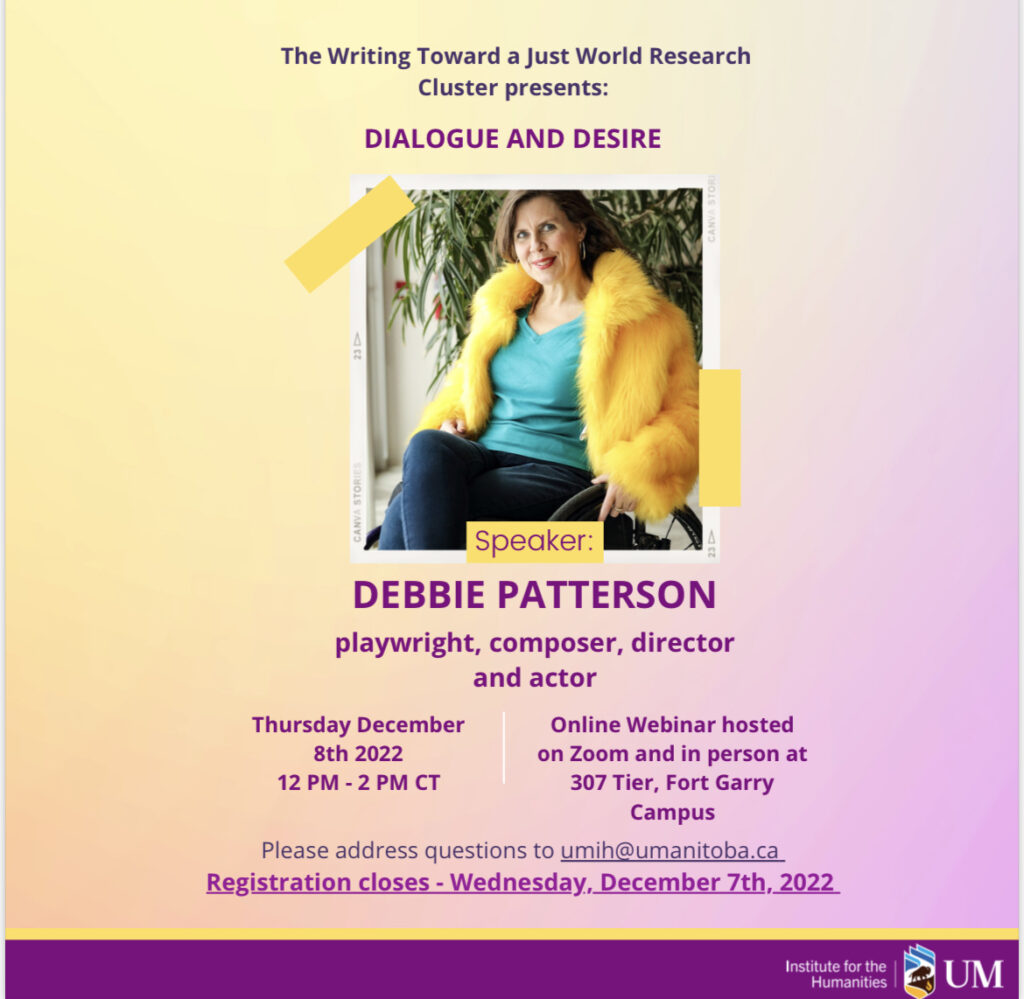 Thursday, December 8th, 2022 : From 12 PM CT – 2 PM CT on Zoom and in person at 307 Tier Building
In this workshop, we'll look at how to write active dialogue, whether you're writing a script or using dialogue as part of a prose narrative. By playing close attention to the character's desires, you can drive the story forward through active dialogue. How do we ask for what we want? What makes it hard to ask? How do we ask without asking?
Register here.