When:
November 30, 2022 @ 10:30 am – 12:30 pm
2022-11-30T10:30:00-06:00
2022-11-30T12:30:00-06:00
Contact:
Human Rights Research and Education Centre, University of Ottawa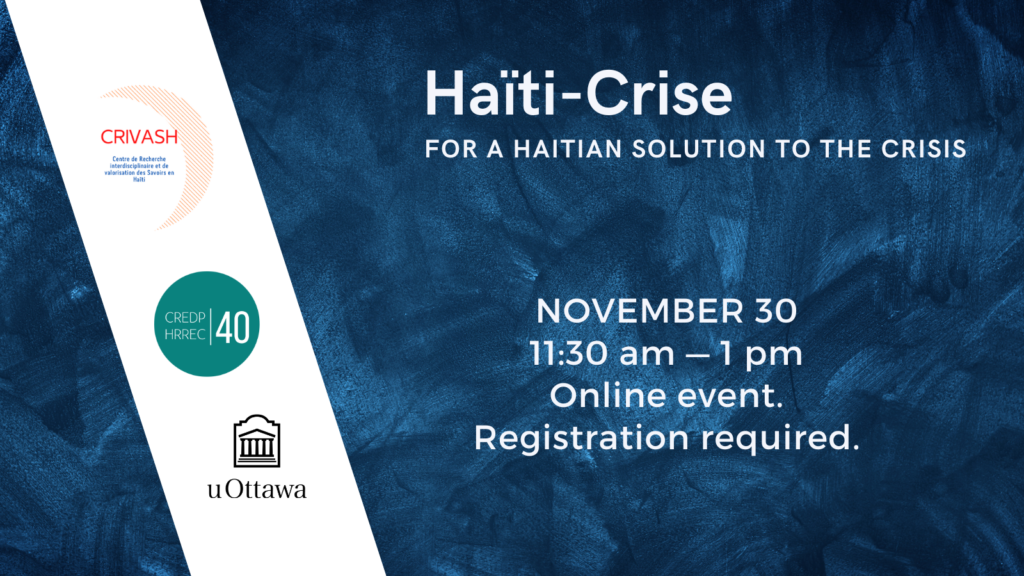 Haiti is going through a major multidimensional crisis. A serious economic and social situation that has been complicated by the increase in the price of petroleum products by the government. A political crisis where for the past two years the country has been without legal and legitimate leaders, with a government contested by various sectors of Haitian society. The gansterization of the territory leads to a situation of terror among the population and generalized insecurity. Unfortunately, the drama in Haiti has not received the attention it deserves from the media and other sectors of the international community. And when it does, the voices of local actors are invisible.
Details about our speakers will be available soon!