When:
September 23, 2022 @ 12:30 pm – 3:30 pm
2022-09-23T12:30:00-05:00
2022-09-23T15:30:00-05:00
Where:
The Ukrainian Labour Temple
591 Pritchard Ave
Winnipeg
MB R2W 2K4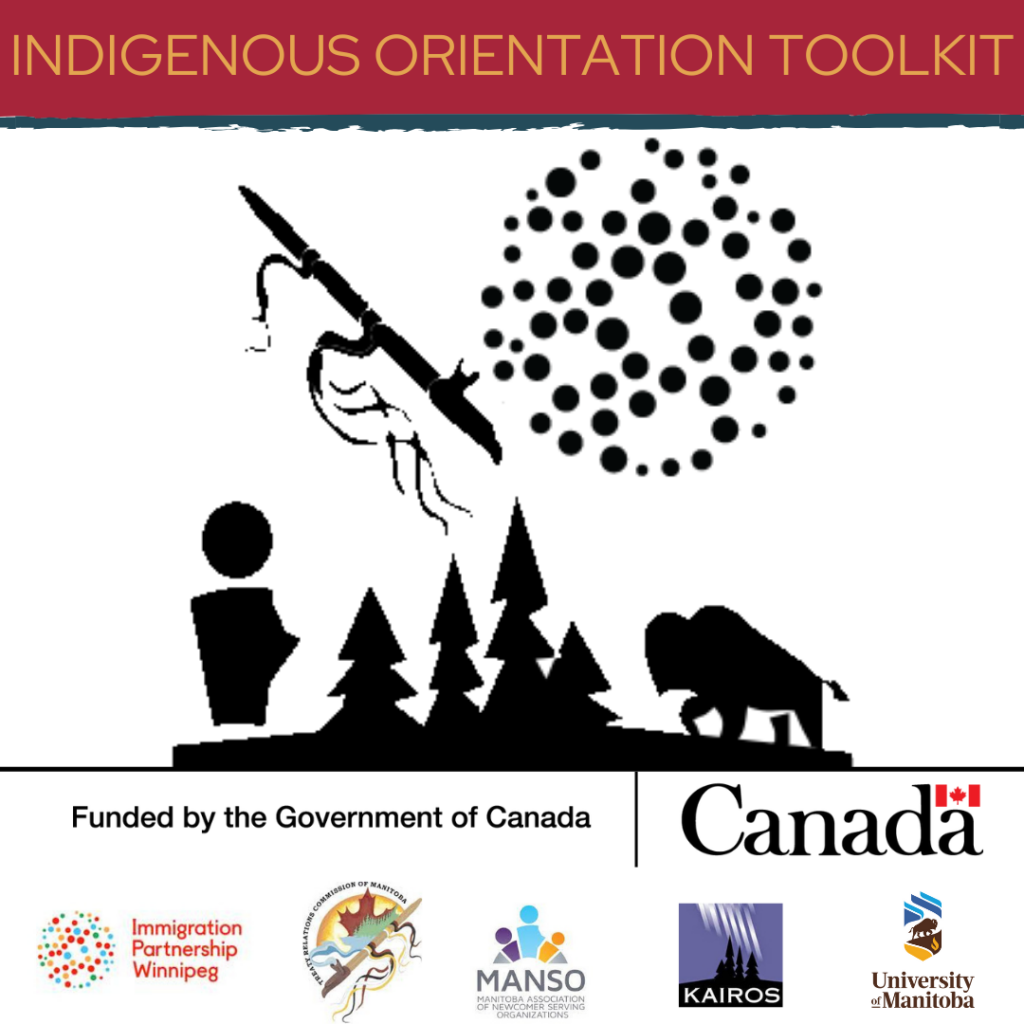 Immigration Partnership Winnipeg
(IPW) helps to make Winnipeg a welcoming and inclusive multi-cultural city where everyone finds the support and opportunities to realize their best potential, by building on partnerships with various stakeholders and connecting with community. As part of this work, for over 3 years, Immigration Partnership has been working with Indigenous Knowledge Keepers and Elders, newcomer serving organizations, and community organizations to create the Indigenous Orientation Toolkit, the IOTK. The purpose of this toolkit is to assist in developing understanding and promoting solidarity between Indigenous Peoples and newcomers to Canada. There is a critical need for this type of information to be available to newcomers early on in the settlement process because misinformation can develop into racist attitudes and beliefs.
The Indigenous Orientation Toolkit is funded by the Canadian Government and is in partnership with the Manitoba Association of Newcomer Serving Organizations (MANSO), the Treaty Relations Commission of Manitoba (TRCM), KAIROS, and the University of Manitoba.
IPW is excited to announce the official launch of the IOTK project on Friday September 23rd. We would like to invite Indigenous organizations, community serving organizations, and newcomer organizations to attend. There will be lunch followed by a formal program and entertainment, as well as an opportunity for people to meet and connect.
When: Friday September 23rd, 2022
Where: 591 Pritchard Ave, The Ukrainian Labour Temple
Time: 12:30pm-3:30pm, doors open at 12pm
Capacity is limited, please RSVP by September 18th to Adrianne at abreyfogle@spcw.mb.ca