When:
September 15, 2022 @ 12:00 pm – 1:00 pm
2022-09-15T12:00:00-05:00
2022-09-15T13:00:00-05:00
Where:
Robson Hall 200 B
224 Dysart Rd
Winnipeg
MB R3T 2N2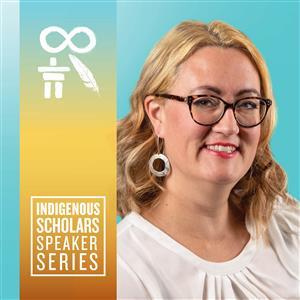 Indigenous Scholars Speaker Series featuring Brenda Gunn
Topic: Reconciliation and Research
Location: Robson Hall 200 B
Join us for the return of Indigenous Scholars Speaker Series! As we prepare for Truth and Reconciliation week, learn more about reconciliation and research from the National Centre for Truth and Reconciliation's director of research, Brenda Gunn.
As a proud Métis woman, University of Manitoba law Professor Brenda Gunn combines academic research with activism pushing for greater recognition of Indigenous peoples' inherent rights as determined by their legal traditions. After earning a JD at the University of Toronto and an LLM in Indigenous Peoples Law & Policy at the University of Arizona, Brenda worked at a community legal clinic in Guatemala on a case of genocide submitted to the Inter-American Commission on Human Rights. She has also worked with Manitoba First Nations on Aboriginal and treaty rights issues. Brenda continues to be actively involved in the international Indigenous peoples' movement. She developed a handbook that is one of the primary resources in Canada on understanding the UN Declaration on the Rights of Indigenous Peoples and has delivered workshops on the Declaration across Canada and internationally. She has also provided technical assistance to the UN Expert Mechanism on the Rights of Indigenous Peoples. In 2013, Brenda participated in UN training to enhance the conflict prevention and peacemaking capacities of Indigenous Peoples' representatives, which continues to impact her research. She aims to do research that will contribute to building a more just world for her daughter, her nieces and all their relations.
***
This series features Indigenous scholars at the University of Manitoba. These talks highlight the research and expertise of Indigenous scholars while providing new opportunities for students, staff and faculty to learn about Indigenous perspectives and knowledge. Please carefully note the dates and times.
See below for the schedule:
Indigenous Scholars Speaker Series – Todd Duhamel
Time: Oct 20, 2022 12:00 PM Winnipeg
Location: TBD
Indigenous Scholars Speaker Series – Lori Blondeau
Time: Nov 24, 2022 12:00 PM Winnipeg
Location: Online
Indigenous Scholars Speaker Series – David Parent
Time: Dec 15, 2022 12:00 PM Winnipeg
Location: TBD