When:
August 5, 2022 @ 6:00 pm – 8:30 pm
2022-08-05T18:00:00-05:00
2022-08-05T20:30:00-05:00
Where:
Canadian Museum for Human Rights
85 Israel Asper Way
Winnipeg
MB R3C 0L5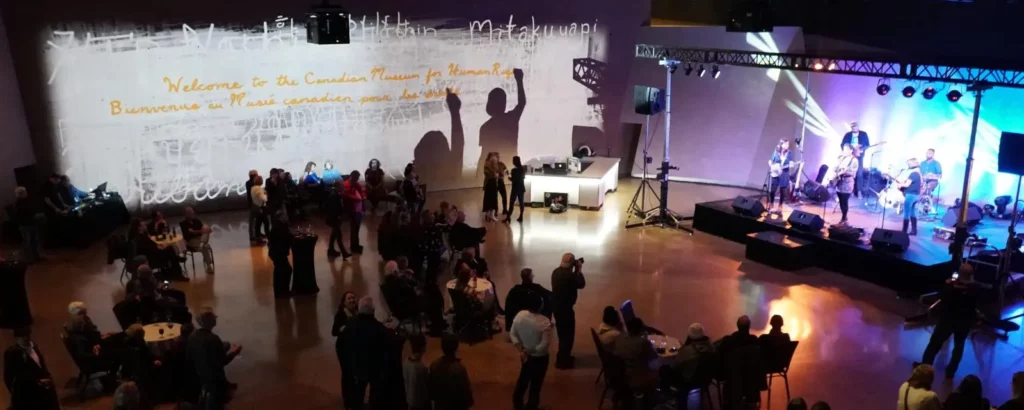 Mark Emancipation Day at the CMHR
Join 
 and  to mark Emancipation Day at the Canadian Museum for Human Rights.
This vibrant event, held on Friday, August 5, will celebrate the vital role played by Black communities in Canadian culture and heritage. It will feature live music, dance, art, reflections on the legacy of slavery in Canada and remarks from leaders in the Black community.
The event begins at 6:00 p.m. with a reception where appetizers will be served. Gladys Caribbean Kitchen will be onsite throughout the evening with food available for purchase.
Performances will include the Jamaican Association Dancers, music by Fenom, Rickson Makwe and more, poetry by Ms Cheta D. Akaluka and storytelling with Segun Olude.
Special guest remarks will include:
The Honourable Audrey Gordon, MLA for Southdale and Minister of Health
Deputy Mayor Markus Chambers
Jamie Moses, MLA for St. Vital
Mrs. Titi Tijani, President of African Communities of Manitoba Inc.
Mrs. Mavis McLaren, President of Black History Manitoba
Nadia Thompson, Chair of Black History Manitoba
Dr. Zephaniah Matanga
Admission to this event is free as part of the Museum's Free Fridays promotion, where visitors can explore after 5:00 p.m. free of charge throughout the summer.
Please RSVP by email to Black History Manitoba
About Emancipation Day
Slavery is part of Canada's story – it happened here too. Too often, the stories of tens of thousands of Black and Indigenous people who were forced into slavery here in Canada are forgotten.
In 2021, the Government of Canada established August 1 as Emancipation Day. It marks the day in 1834 when the Slavery Abolition Act came into force throughout the British Empire.
Learn more about this history of slavery in Canada here.