When:
November 15, 2022 @ 2:30 pm – 3:30 pm
2022-11-15T14:30:00-06:00
2022-11-15T15:30:00-06:00
Where:
University of Manitoba - Faculty of Science, 204 Armes Lecture Room

Overview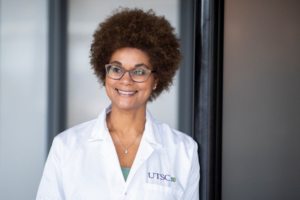 Assessment of achievement, ability, and performance affects hiring, compensation, granting success, and promotion across sectors. Professor Andrade takes a non-judgemental approach to outline how systematic biases in the assessment of competence and achievements of women, racialized persons, and others from marginalized groups can derail equitable recruitment and retention efforts. Using examples from the literature, she discusses the benefits of diversity in the academic context, outlines typical manifestations of bias in academic processes, and shows how the cumulative effects of unfair assessment across the career arc can be substantive. She ends by providing evidence-based approaches to personal actions that can interrupt bias and increase the inclusiveness of academic cultures.
This 1h session includes:
· an anonymous pre-session survey that may be shared with registrants in advance (aggregate results will be shared with organizers after the session).
· a talk (~45-50 min) with live Q&A.
By the end of this session, participants should be able to:
1. Define Inclusion and why it is beneficial in academic contexts.
2. Explain how unconscious bias can arise from the way in which we (humans) think and make decisions.
3. Provide data-informed examples of the negative impacts of unconscious bias on our assessment of others, and the access of others to opportunities in academia.
4. Recognize the types of patterns that suggest unconscious bias may be affecting processes and outcomes.
5. Apply personal practices for reducing negative effects of unconscious bias on assessment.
Biography
Professor Maydianne CB Andrade, PhD, FRCGS
Maydianne Andrade is a Professor in the Department of Biological Sciences at the University of Toronto Scarborough (UTSC) and in the graduate Department of Ecology & Evolutionary Biology at the University of Toronto. She earned a PhD in Neurobiology & Behavior from Cornell University with funding from a 1967 Science & Technology Fellowship (NSERC), and an Olin Fellowship (Cornell), and has been appointed to the University of Toronto's highest academic rank– University Professor. Prof. Andrade's research uses cannibalistic black widow spiders and their relatives as models for understanding how selection shapes mating behaviours and life history traits, and how these processes can underly plastic gene expression and contribute to invasiveness. Her research achievements have been recognized with a Canada Research Chair in Integrative Behavioural Ecology (Tier 2), and election as an International Honorary member of the American Academy of Arts & Sciences. She is a Fellow of the Animal Behavior Society (ABS), and of the Royal Canadian Geographical Society (RCGS).
She is a new appointee of the Scientific Advisory Committee of the Council of Canadian Academies. Her many research awards include the Pitelka Award for excellence in research from the International Society for Behavioral Ecology, the Lawrence J. Burpee medal for outstanding contributions and science leadership (RCGS), and the Exemplar award for sustained contributions to the study of animal behaviour (ABS).
Prof. Andrade's academic leadership roles have included Special Advisor to the Dean on Inclusive Recruitment & Equity Education, Vice Dean Faculty Affairs & Equity, and Acting Vice Principal Academic & Dean for the University of Toronto Scarborough. Her academic leadership is marked by innovative programming, change management, and strong relationships across the campus' sixteen academic units. Her accomplishments include leading the drafting and governance approvals of new guidelines for the assessment of teaching effectiveness in career reviews; creating and launching new, transparent processes for new faculty allocations across departments; integrating principles of equity and inclusion in faculty recruitment practices; bolstering and expanding new faculty orientation and mentorship, shaping restructuring of the academic roles in the office of the Dean, and leading a campus-wide academic self-study.
Prof. Andrade is a co-founder and inaugural President of the Canadian Black Scientists Network/Réseau Canadiens des Scientifiques Noirs (CBSN/RCSN), and the Founder and Co-Chair of the Toronto Initiative for Diversity and Excellence (TIDE). As Co-Chair of TIDE, she recruited and leads a multi-disciplinary group of senior faculty from across the University of Toronto who provide data-informed talks, workshops, and leadership advising on issues related to diversity, inclusion, and the academic career arc, with the endorsement of the Provost. She received the Ludwik and Estelle Jus Memorial Human Rights Prize from the University of Toronto alumni association for her impact in initiating discussions and impetus for inclusion across the three campuses of the University of Toronto. She has similarly engaged people across sectors as a public speaker and workshop leader. As President of CBSN/RCSN, she has joined with colleagues to create a new professional society that embraces and supports Black-identifying researchers, practitioners, and educators from across disciplines while connecting them to Black youth and key Allies. In her role as President, she has led the initiation of partnerships with Mitacs, and Statistics Canada, and the development of relationships with NSERC, CIHR, and NRC. She was the local host, and lead organizer and fundraiser of the first national virtual Black Excellence in STEMM conference (2022). The first of its kind in Canada, BE-STEMM 2022 was fully bilingual, attracted 1500 registrants, over 100 presenters and panelists, and featured closing remarks from Prime Minister Justin Trudeau.
Prof. Andrade values outreach and public communication, most recently by serving as guest host on the Canadian Broadcasting Corporation's long-standing nature documentary series 'The Nature of Things' (First Animals), and podcasting about equity and life during the pandemic (The New Normal).