When:
June 13, 2023 @ 12:00 pm – 1:00 pm
2023-06-13T12:00:00-05:00
2023-06-13T13:00:00-05:00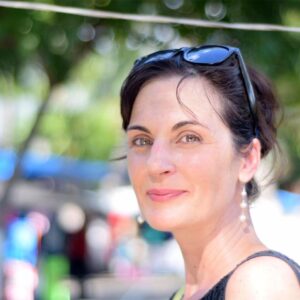 Dr. Paige MacDougall has her PhD from McGill University in sociocultural anthropology and works extensively with indigenous peoples and deaf communities across Canada and in Mexico. She is the director of research at the Canadian Deafness Research and Training Institute (CDRTI) and is a founding member of the Nunavut Deaf Society (NDS). MacDougall is an applied, engaged anthropologist who emphasizes the importance of community engagement and consultation in her
research and development activities. She is especially interested in the role that communication and language revitalization play in improving indigenous experiences of wellbeing. She also has enduring personal and professional involvement with traumatic brain injuries, and in the in the fields of rehabilitation and disability.
Zoom meeting ID: 686 6879 5473 | Passcode: 021276

Presented by the College of Rehabilitation Sciences.