Fighting to have our Voices Heard: Moving Winnipeg Towards a Human Rights City
In acknowledgement of Human Rights Day, the Centre for Human Rights Research together with the Centre for Social Science Research and Policy at the University of Manitoba hosted a virtual conversation with scholars, practitioners, activists, and people who identify as all three, entitled "Imagining the Peg as a Human Rights City" on December 9, 2022.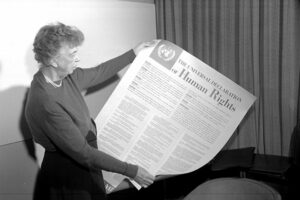 We were joined by panelists, Dr. Warren Clarke (Assistant Professor of Anthropology at the University of Manitoba), Dr. Nathan Derejko (Assistant Professor and Mauro Chair in Human Rights and Social Justice at the UM Faculty of Law), Reanna Merasty (Artist, Author, and Chair of the Welcoming Winnipeg Committee), Dr. Joel R. Pruce (Associate Professor of Political Science and Director of Applied Research and Learning at the University of Dayton Human Rights Centre), and Karen Sharma (Executive Director of the Manitoba Human Rights Commission and member of the UM Master of Human Rights Program Committee). Introductory remarks were from Leah Gazan, Member of Parliament for Winnipeg Centre, NDP critic for Women and Gender Equality; Children, Families and Social Development; Deputy Critic for Housing. Erica Bota, an illustrator from Thinklink Graphics also participated in the event behind the scenes, graphically recording the conversation.
Human Rights Day is observed every year on 10 December — the day the United Nations General Assembly adopted, in 1948, the Universal Declaration of Human Rights (UDHR). The UDHR is a milestone document, which proclaims the "inalienable rights that everyone is entitled to as a human being – regardless of race, colour, religion, sex, language, political or other opinion, national or social origin, property, birth, or other status." (United Nations, n.d.)
"We have a long way to go in Winnipeg to ensure we are a human rights city. We need to fight for human rights for all and the time is now."
– Member of Parliament for Winnipeg Centre, Leah Gazan
In the week before the event, the Treaty 1 territory was dealing with the devastating and disheartening news. A serial killer targeted and took the lives of four Indigenous women; Morgan Harris (39), Marcedes Myran (26), Rebecca Contois (24), and a fourth victim who has not yet been identified, but named and addressed by Elders as Mashkode Bizhiki'ikwe, or Buffalo Woman. Only a few days later, Kayla Rae, a member of North Spirit Lake First Nation passed away in a Winnipeg Transit bus shelter.
"We are raw right now, we are shaken right now, and to be honest we were unsure of moving forward with this event." Dr. Shayna Plaut stated as she prefaced the discussion. However, the decision to press forward was inspired by the strength of the families of these women, as well as Indigenous activists and advocates who were speaking truth to power and demanding justice.
What are your passions?
Reanna Merasty, constantly being aware doesn't align with safety and freedom from fear.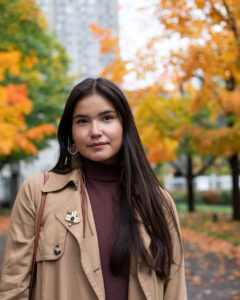 Reanna Merasty is Nihithaw from Barren Lands First Nation, and is currently an Architectural Intern at Number TEN Architectural Group. She holds a Master of Architecture and a Bachelor of Environmental Design from the University of Manitoba. She is an artist, writer, and advocate for Indigenous inclusion, representation, and Indigenous rights in design education and urbanism. Her work centers and amplifies Indigenous voices and communities. Reanna is the Chair of the Welcoming Winnipeg Committee with the City of Winnipeg, guiding the process of renaming place names to reflect and honor Indigenous histories, and the contributions Indigenous people have had in the city. Additionally, she is a board member of the local design advocacy organization Storefront Manitoba, co-founded the Indigenous Design and Planning Student Association, and co-edited the publication "Voices of the Land: Indigenous Design and Planning from the Prairies," a book addressing representation and dedicated to Indigenous youth.
Reanna emphasized that her lived experience is one of always being vigilant, and that this does not align with feelings of safety, a right to security of person, and freedom from fear. As an Indigenous woman, she shared her experiences moving to the city and navigating the colonial system on her own. Reanna's father always told her to stay safe, because he knew there was a target on her back. As an Indigenous woman, it's not a way to live or move about across the city. She told of witnessing youth in care being mistreated and discriminated against by the child welfare system, a system that should work to ensure the safety of Indigenous children. Reanna emphasized, "to achieve safety, we must create spaces that provides comfort, confidence and pride for Indigenous peoples."
For Reanna, "a human rights city is one where we no longer seen as unworthy of safety and security, one where we are no longer seen as insignificant, and one where we no longer have to reiterate and preface young indigenous women that they are unsafe."
Warren Clarke, Appreciation of lived experience and building solidarity.

Dr. Warren Clarke is an assistant professor at the University of Manitoba in the Department of Anthropology. Warren focuses on sociocultural anthropology, with research in youth cultures, social citizenship, neoliberalism, gentrification, race and ethnicity, anti-colonialism, social justice, and masculinity. Dr. Clarke is also a consultant who leads anti-oppression and anti-racism programs to create and sustain a more inclusive work environment for Canadian organizations that seek to understand the complexity of managing diverse teams of people with different social identities and lived realities.
Warren's appreciation of lived experience stems from establishing solidarity with all people by way of recognizing and identifying that everyone is unique. Considering the tragedies in Winnipeg, Warren spoke about the importance of having difficult conversations that can allow for heal for some, but also work to educate folks and raise awareness. Warren emphasized the importance of dismantling barriers and challenge systemic oppression in areas like access to housing. For Warren, "this is a social oppression that impacts everyone."
Nathan Derejko, human rights at a community level.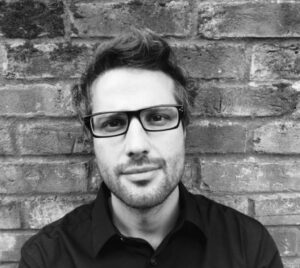 Dr. Nathan Derejko is the Mauro Chair in Human Rights and Social Justice and Assistant Professor of Law at Robson Hall Faculty of Law. Derejko's research and teaching interests span three interrelated fields of international law: international human rights law, international humanitarian law, and collective security and the use of force (jus ad bellum). He has a particular interest in the applicability and application of human rights law during armed conflict, counter-terrorism and human rights, climate change and human rights, and the law and practice of non-international armed conflict.
Nathan's passion for human rights begins at community level and building bridges between academia and grassroots organizations by respecting a diversity in tactics for building social justice and human rights. Nathan highlighted a participatory approach and the importance of listening to those most impacted by the issue. He turned the conversation to how we can mobilize communities to move towards a human rights city, as individuals, organizations, and communities. He also stressed the importance of a transparent process which recognizes issues such as access to housing as a human right, rather than a commodity. Once something is considered a human right, it is a legal right, which means we should have guaranteed access to them, and that the government should be held accountable to uphold that right. Policies and the law could be an avenue to leverage compliance and action within the government to uphold these rights. "Human rights are almost always realized on the ground at the bottom at community level."
Karen Sharma, bringing that 'Auntie energy.'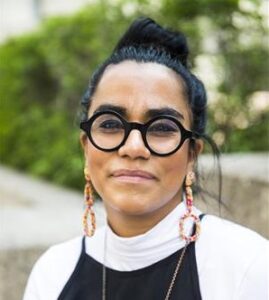 Karen Sharma (She/her) is a first generation South Asian, living in Treaty 1 territory. She is A/Executive Director with the Manitoba Human Rights Commission, where she oversees the Commission's complaint process and human rights education mandate. Previously, Karen worked with the Commission as the Director of Investigations and Policy, and with the Government of Manitoba as the Director of Labour Market and Strategic Initiatives for Manitoba Labour and Immigration, and the Manager of the Secretariat to the Federal/Provincial/Territorial Working Group on Foreign Qualifications Recognition of the Forum of Labour Market Ministers. Karen is pursuing her Masters in Public Administration from the University of Manitoba, where her research and publications focus on the use of apologies as instruments of public policy. Karen co-chairs the Board of Directors of the Women's Health Clinic and is an organizer with Queer People of Colour Winnipeg.
Karen has a passion of being an auntie. Karen acknowledges and honours the aunties in our life that have supported the work they have done, celebrated them, and gave them safety. Karen works to strive to bring that aunty energy in the community work they do. "My passion is about doing community work, supporting my community, and being a good aunty to members in my community"
Karen discussed the disconnect she sees from Winnipeg's identity of a human rights city to how that plays out in reality. Winnipeg is home to various academic programs focusing on human rights, as well as home to organizations and institutions such as the Centre for Human Rights Research and the Canadian Museum Human Rights Museum, and with that, it seemed that there was an opportunity to brand ourselves as a human rights city, as claiming that identity. But for Karen, the city lacks the policy and legal infrastructure that is required to be a human rights city in practice.
Dr. Joel R. Pruce, dreaming of a better future.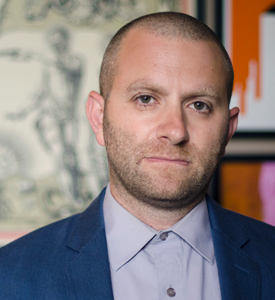 Joel R. Pruce is Associate Professor in the Department of Political Science at the University of Dayton and Director of Applied Research and Learning at the University of Dayton Human Rights Center. Joel is the author of The Mass Appeal of Human Rights (2018) and the editor of The Social Practice of Human Rights (2015). Through his work with the UD Human Rights Center, Joel leads the Moral Courage Project: a Storytelling Initiative that foregrounds the voices of individuals who shaped major human rights events and produces traveling exhibitions, interactive websites, and a podcast series, Moral Courage Radio.
Joel passionate about dreaming about a future better than the society we currently have. Joel increasingly wants to spend all effort and time building communities in power with others. "Human rights is a central thread, organizing, shaping movements, and to be able to dream and build together." Joel is very active in the Human Rights Cities movement in the United States.
Moving Forward in the Fight for Human Rights
More than 100 attendees tuned into this event signalling the importance of this much needed conversation. This conversation was powerful, insightful, and liberating. Listening to all the speakers and hearing from the audience through questions, clearly showed how engaged everyone was and how passionate our community is for human rights. As Nathan shared, human rights begin at a community level. Further, with this conversation and many more conversations in the future, will impact how we move forward as a human rights city.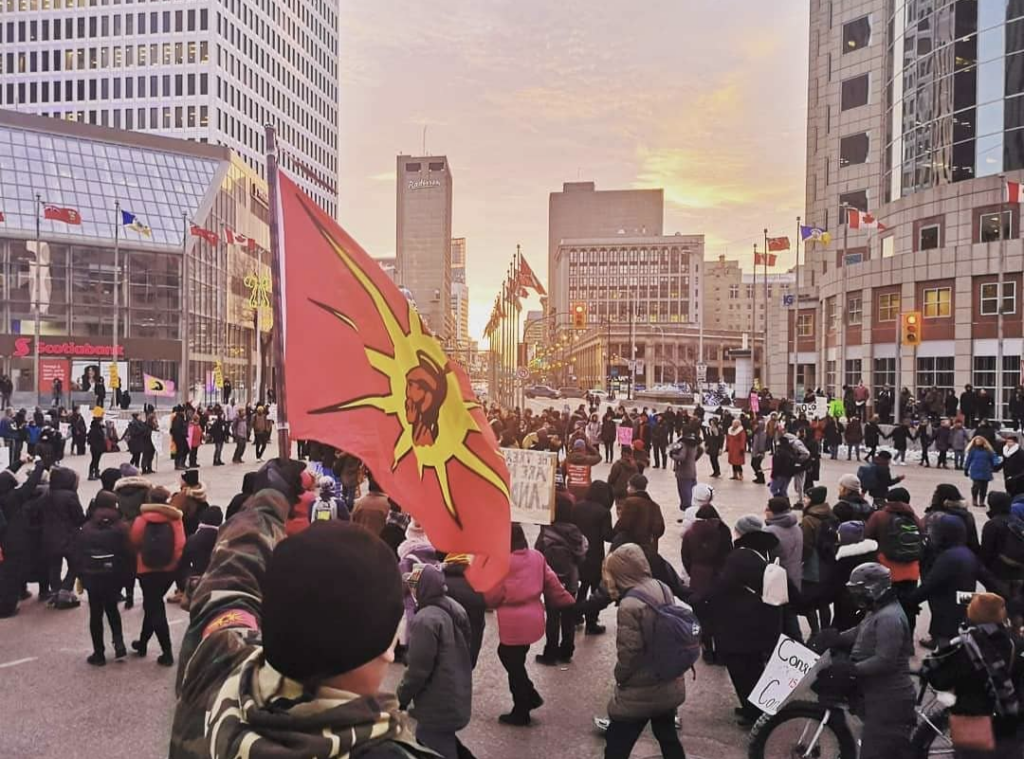 This image was taken at the intersection of Portage and Main during the Wet'suwet'en Protest against the Coastal GasLink Pipeline. In the moment I took this photo, the temperature was cold, but the feeling was powerful. The beat of the drums kept everyone's motivation and spirits high. Reflecting upon this moment, and what is currently happening in Winnipeg, we need to continue to fight to have our voices heard. The fight does not stop, but having each others support makes it bearable, manageable, and not completely impossible.
If you missed the event, you can check it out on CHRR's YouTube channel.
To see the graphic recording of the event, click here.
For more information on human rights cities and for some resources, check out here!